Sennheiser HD 650 Headphones Review: A Composer's Point of View
Unveiling the truth behind the Sennheiser HD 650.
• 3 min read
by Damjan Prvulović
---
The Sennheiser HD 650s are a popular choice among audiophiles and professionals in the music industry. For a good reason, they have established themselves as a classic among composers and producers. In this review, I will take a closer look at these headphones from a composer or music producer's point of view, discussing their sound quality, build quality, and overall value.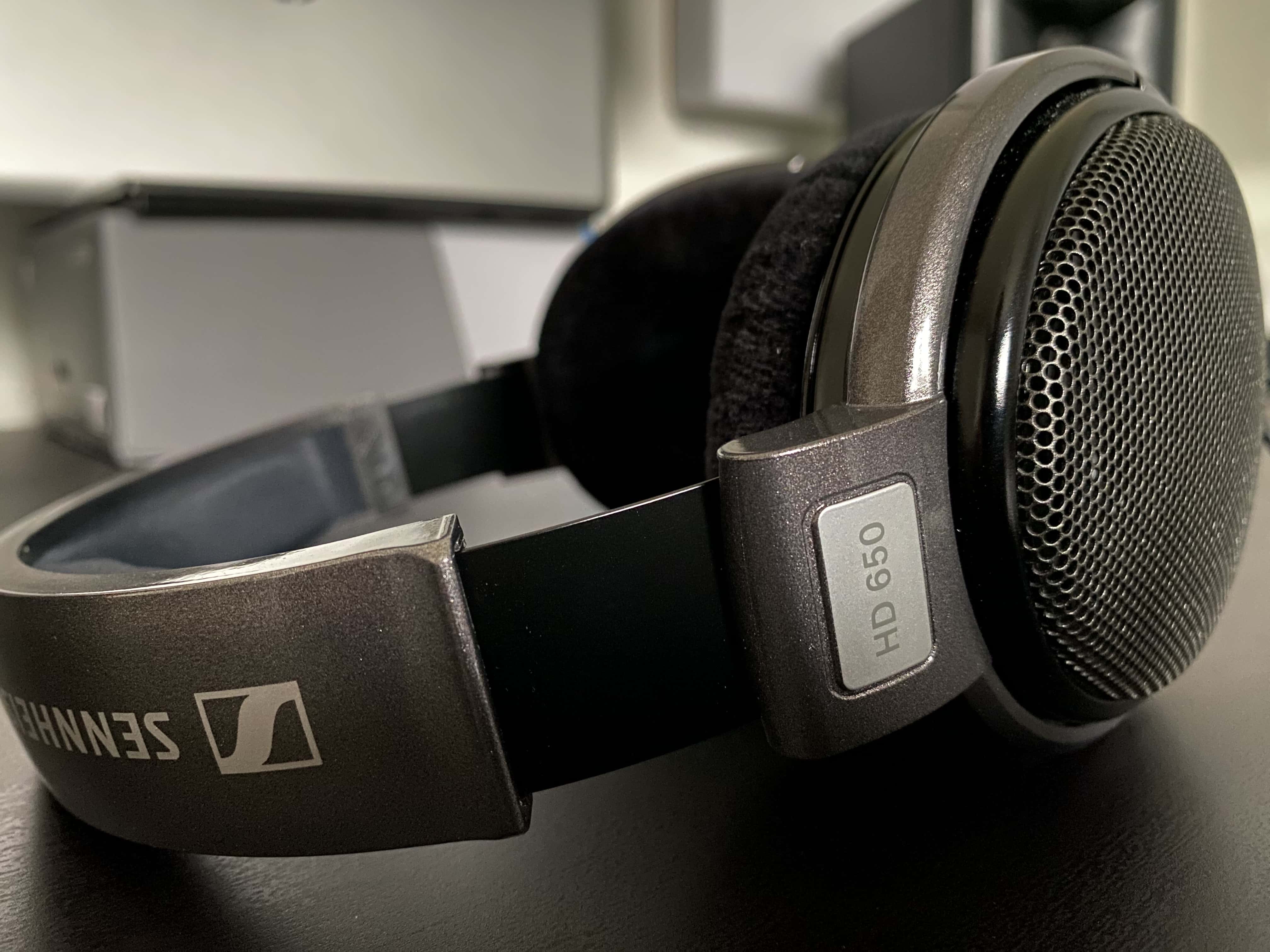 Sound Quality
The Sennheiser HD 650 sound neutral. The low end is due to the open-backed build not so punchy but is for an open-backed headphone surprisingly good and balanced. The highs are present, while not so harsh and loud as with the Beyerdynamic DT-990 Pro, which I find more pleasing and balanced. This is also beneficial for long and regular sessions, as the ears do not fatigue that fast. The resolution is very clear and detailed. The sound is open, due to the open-backed build.
With the relatively high Impedance of 300 Ohm, they may require a good power source to sound loud enough (whatever that means). I power them with my Universal Audio Volt 2 USB Audio Interface without any headphone amp and they are more than loud enough for me! In fact, I had problems getting them quiet with the interface's volume knob alone, so I had to lower the audio level output in the OS and the DAW. (Note: Generally, I listen at a very low volume level to prevent ear fatigue and for general ear/hearing health)
Build Quality & Additional Gear
Although the overall feel and the ear parts feel very stable, the headband feels a bit plasticky. Additionally, the lettering "HD 650" on one side of mine is slightly worn off. It seems as if the color went out during printing. These are tiny details, but for this price point, I would expect better quality checks.
The ear cups are huge, providing ample space for bigger ears (like mine).
The velour ear pads and soft head pad make them super comfortable and they prevent sweating due to the open-backed build.
Accessories
The headphone comes only with a 3m 6.3mm stereo jack plug cable and a 20cm adapter cable from a 6.3 mm to 3.5 mm jack plug. For this price point, I would wish for more accessories or at least a case. I find it disappointing that the wood hard case is no longer included like in old versions.
Conclusion
Overall, the Sennheiser HD 650s are neutral, open, and comfortable headphones.
The sound quality (and for sure the most important part of a headphone) is top-notch.
Personally, for this price point (currently €379), I would have appreciated the inclusion of at least a case.
Note: This post includes affiliate links. Purchasing through them, I may receive a small commission at no extra cost to you. This helps support the blog and allows me to continue creating helpful content for you. Thank you!